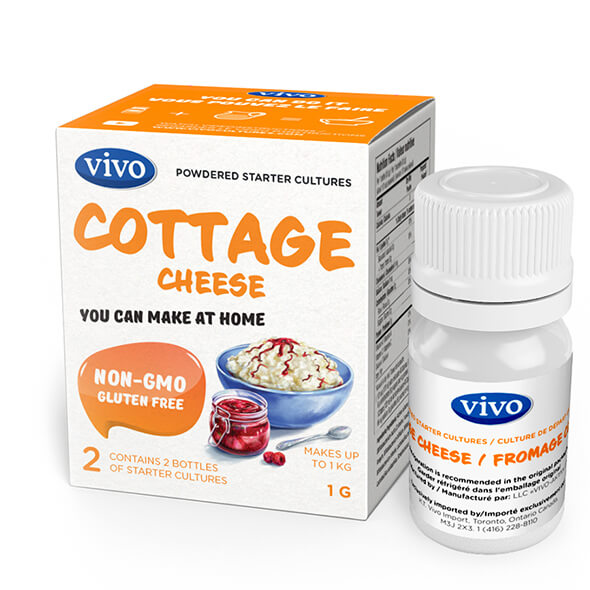 Can be used without fermentation
The species of the microflora Lactococcus lactis subsp. Lactis
Lactococcus lactis subsp. Cremoris
Lactococcus lactis subsp. lactis biovar. diacetylactis
Cheese
Cheese is an essential product for dietary and baby nutrition.
Owing to high content of wholesome milk protein and mineral substances (in particular, calcium and phosphorus in optimal proportion), farmer cheese contributes to growth and development of skeleton, muscles and other tissues in children and makes bone tissues in adults stronger.
These properties of cheese are of special benefit to pregnant and breastfeeding women having high demand for protein and mineral
+More info
+Hide description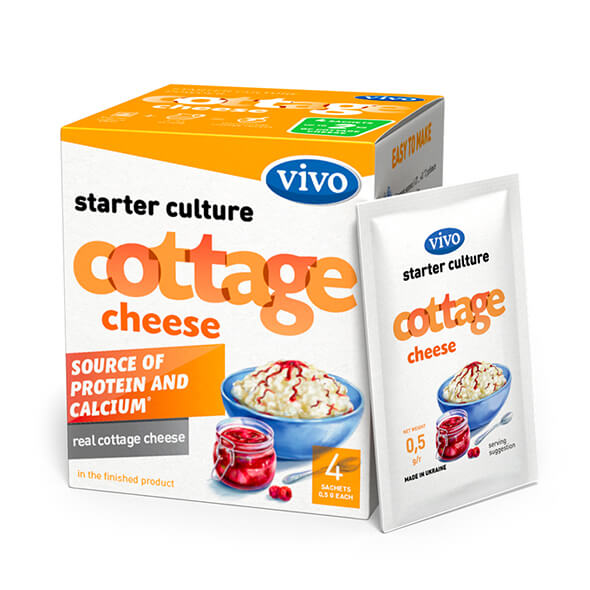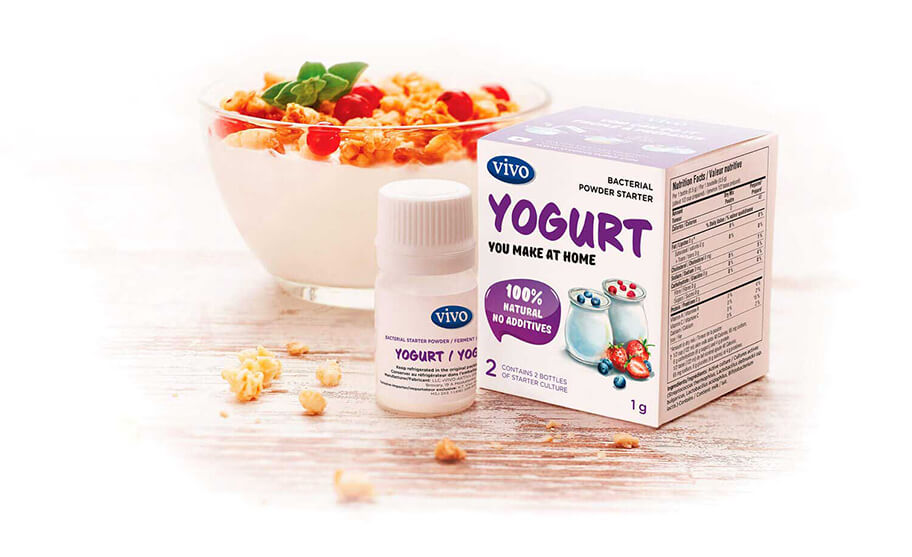 Starter Vivo it:
BENEFICIAL
BACTERIA
ADVANCED BACTERIA
We use the unique strains of bacteria possessing beneficial characteristics
MORE BACTERIA
Ten times more bacteria than in traditional products
LIVING BACTERIA
Bacteria live and multiply, turning milk into yogurt
MORE THAN
JUST YOGURT
FRESH
What could be fresher than a freshly homemade product?
WITHOUT ADDITIVES
No thickeners, stabilisers, colourings and flavourings. Unless you choose to add them yourself, but why would you?
KID-FRIENDLY
You have complete control over the process of making yogurt. Such a product can be given to babies beginning at six months
GOOD
FOR HEALTH
DIGESTION
Normalisation of digestion
METABOLISM
Boosting metabolism
IMMUNITY
Immune system reinforcement
MICROFLORA
Restoring the balance of intestinal microflora