Ryazhenka (fermented baked milk)
"Ryazhenka VIVO" is the bacterial starter for cooking ryazhenka (fermented baked milk) at home.
Ryazhenka is a fermented milk product, it is necessary to use baked milk for its cooking.  It is distinguished by a light beige color, a thick consistency, delicate taste and scent of baked milk.  If you use ordinary milk, the finished  product will be similar to yogurt.
Consumption of ryazhenka helps to improve digestion and strengthen immunity.
+More info
+Hide description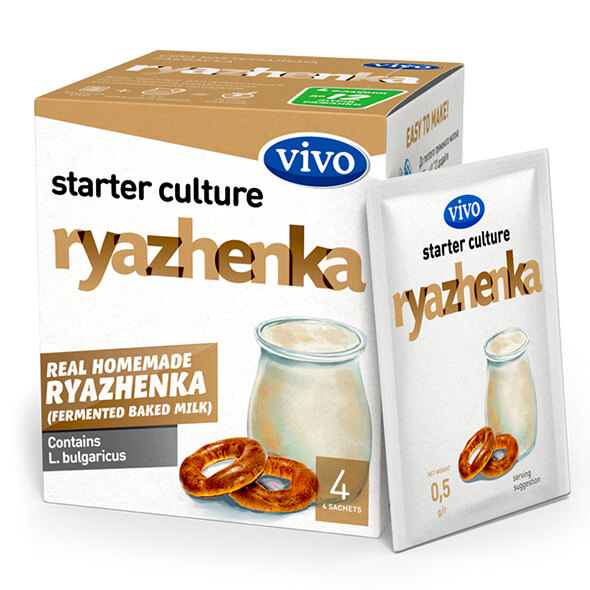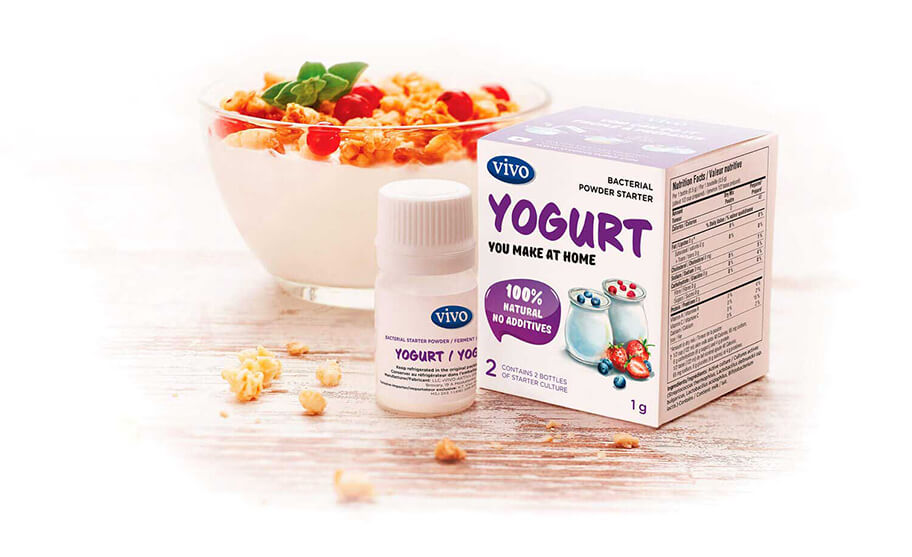 Starter Vivo it:
BENEFICIAL
BACTERIA
ADVANCED BACTERIA
We use the unique strains of bacteria possessing beneficial characteristics
MORE BACTERIA
Ten times more bacteria than in traditional products
LIVING BACTERIA
Bacteria live and multiply, turning milk into yogurt
MORE THAN
JUST YOGURT
FRESH
What could be fresher than a freshly homemade product?
WITHOUT ADDITIVES
No thickeners, stabilisers, colourings and flavourings. Unless you choose to add them yourself, but why would you?
KID-FRIENDLY
You have complete control over the process of making yogurt. Such a product can be given to babies beginning at six months
GOOD
FOR HEALTH
DIGESTION
Normalisation of digestion
METABOLISM
Boosting metabolism
IMMUNITY
Immune system reinforcement
MICROFLORA
Restoring the balance of intestinal microflora