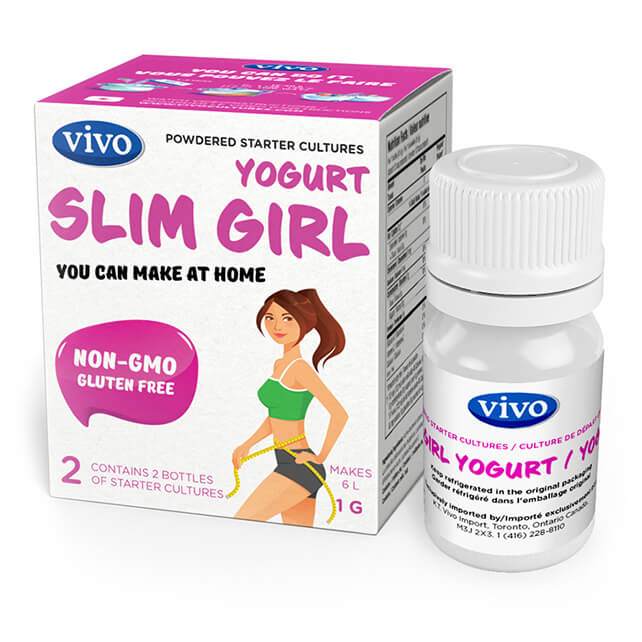 Streptococcus thermophilus
Lactobacillus delbrueckii ssp. bulgaricus
Lactobacillus acidophilus
Bifidobacterium lactis
Lactobacillus gasseri
SLIM GIRL YOGURT
Real live culture yogurt made with your own hands. High content of beneficial bacteria. Absence of harmful additives guaranteed. Makes daily meals great.
This product is created specifically for people who want to lose excess weight and stay fit. The product is based on probiotic Lactobacillus gasseri which helps to reduce belly fat and improve nutrient absorption. This good bacterium helps to improve digestion and may help to control appetite.
+More info
+Hide description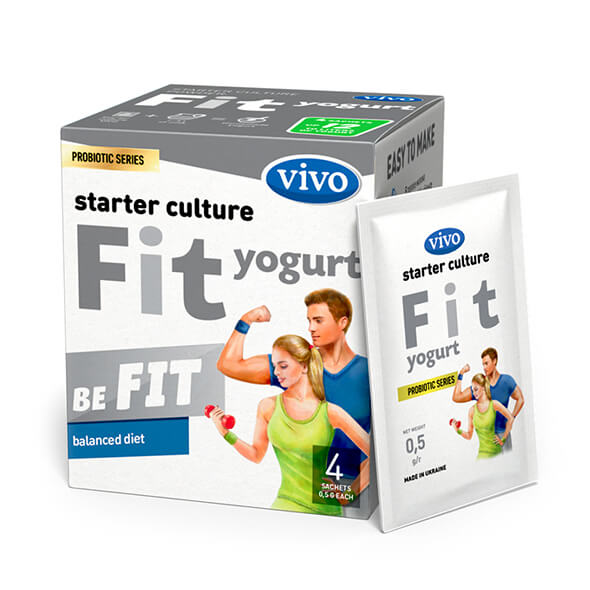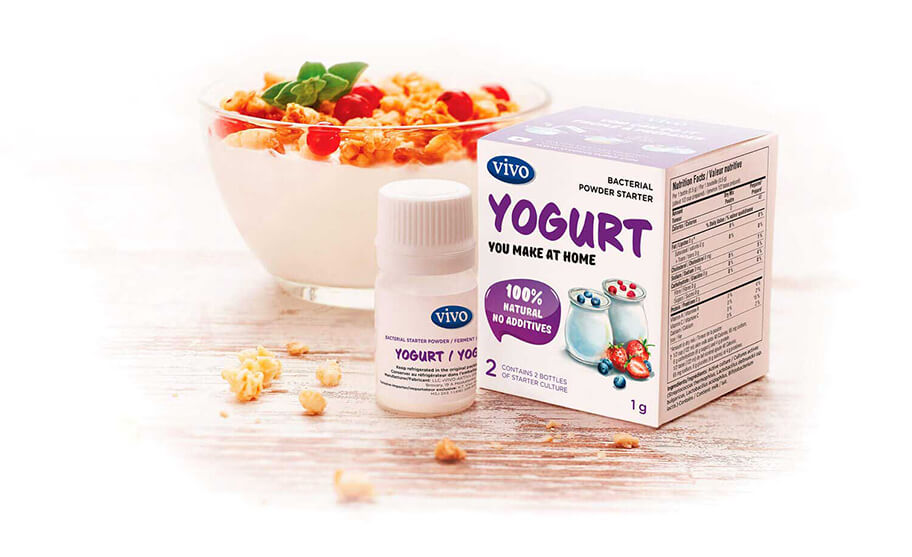 Starter Vivo it:
BENEFICIAL
BACTERIA
ADVANCED BACTERIA
We use the unique strains of bacteria possessing beneficial characteristics
MORE BACTERIA
Ten times more bacteria than in traditional products
LIVING BACTERIA
Bacteria live and multiply, turning milk into yogurt
MORE THAN
JUST YOGURT
FRESH
What could be fresher than a freshly homemade product?
WITHOUT ADDITIVES
No thickeners, stabilisers, colourings and flavourings. Unless you choose to add them yourself, but why would you?
KID-FRIENDLY
You have complete control over the process of making yogurt. Such a product can be given to babies beginning at six months
GOOD
FOR HEALTH
DIGESTION
Normalisation of digestion
METABOLISM
Boosting metabolism
IMMUNITY
Immune system reinforcement
MICROFLORA
Restoring the balance of intestinal microflora